Are you looking for the best flowers for your front yard? Flowers are a great way to improve your front yard by adding color, but they also serve an essential purpose. They help with weed control and help protect the yard from hungry insects and birds, which can spread disease. Flowers also provide aesthetic value to a yard.
The best flowers for your front yard are flowers that are easy to grow, are aesthetic, and don't require much maintenance. The options below are all with broad appeal.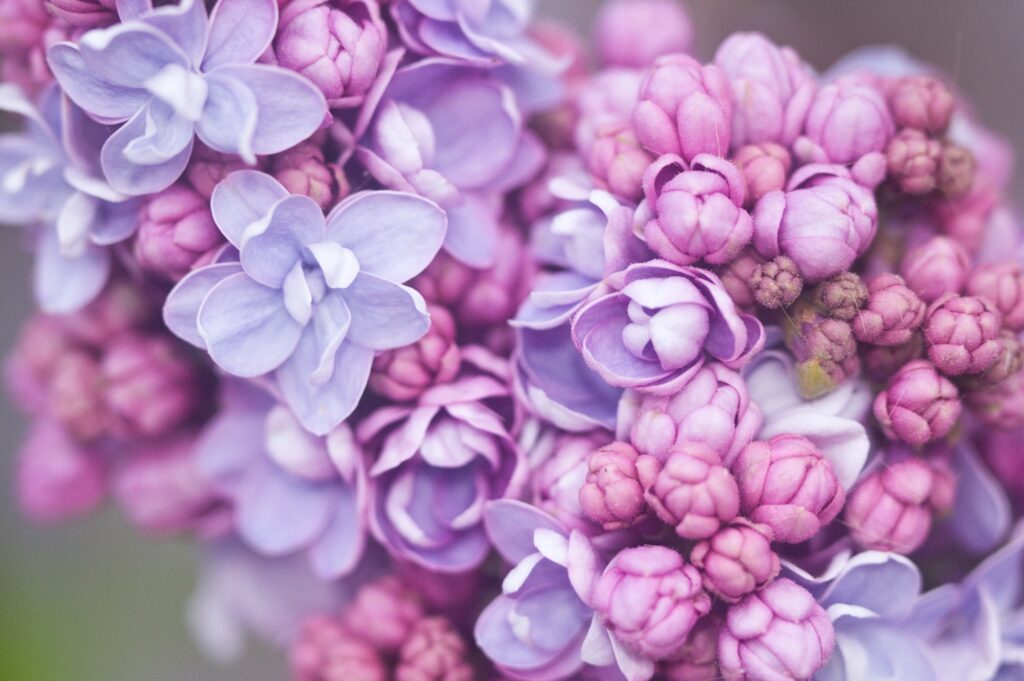 Petunia 
Adding petunias to your front yard is an excellent way to brighten it. Petunias have trumpet-shaped flowers with spectacular showy, bright blooms that add curb appeal. Petunias may be grown in front yard flower beds, along roads, or around a tree in a front yard. 
This type of plant is perfect for planting in containers, window boxes, and hanging baskets near the front door. Petunias are sensitive perennials that grow quickly and are commonly grown as annuals. With a width of up to 3 ft., the blossoms can reach a height of up to 12″ (30 cm) (1 m). 
You may grow petunias in full sun to moderate shade in your front yard to enjoy their long-lasting flowers. 
Impatiens 
As a shade-loving bedding plant, impatiens are ideal for front-of-house landscaping. Many hues of red and pink to purple, yellow, and white are in the vibrant Impatiens blossoms. 
Flowers with five petals bloom throughout the year, surrounded by rich vegetation. For a front yard landscape, impatiens are an excellent choice. 
The vibrant hues and sprawling landscape can have many different uses in a garden. Window boxes, hanging baskets, containers, and mixed borders are good places for the bushy annuals to thrive. For shade-loving floral plants, these are some of the best options. 
Hydrangeas 
Hydrangea bushes are a stunning addition to any front garden design. Flowers with enormous blooms may brighten up the front of a house like Hydrangeas, which are deciduous blooming plants. 
There are a variety of shapes and colors to choose from with the hydrangea plant. You may use this flowering bush to cover the foundation of your house or to create a summer hedgerow or floral border. 
Hydrangea bushes can reach 3 to 5 feet (1 to 1.5 meters). A cluster of delicate petals can range from 4 inches (10 cm) to 14 inches (35 cm) in diameter on these stunning, big pastel-hued blooms. 
Dwarf hydrangeas are perfect for small front yards because they only grow to a height and width of 1 meter. 
Rhododendrons 
Front yard hedges made of Rhododendrons may be beautiful and fragrant. It's a collection of blooming woody shrubs called Rhododendrons known for their beautiful bell-shaped flowers, thick leathery leaves, and round, bushy growth habits. 
Various small to medium-sized shrubs are known for their vast, beautiful spring blooms in multiple colors, including bright red. 
Low-growing rhododendrons are ideal for use as foundation plants in the front yard. You can grow the woody shrubs in mass plantings to create a blooming privacy screen or a high colorful border.
Choose evergreen rhododendron species for your front yard for year-round foliage and vivid spring blossoms. 
Spiraea 
Spirea's showy blossoms make for an eye-catching and low-maintenance front-yard hedge. Drought-tolerant and attractive, the blooming spirea shrub has flat-topped clusters of tiny white or pink summer flowers (corymbs). 
Intricate white or pink flower corymbs can reach 8″ (20 cm) across, ranging in color from white to reddish pink. The blooming dwarf shrub can reach up to 3 ft. (1 m). 
Dwarf spirea shrubs are low-maintenance front-yard landscaping plants. The soft mound formed in front of the home by the shrub's appealing compact structure, bloom form, and fluffy deciduous leaves is quite lovely. 
Dwarf shrubs may be used in various ways, from a container plant to a blooming barrier throughout the summer months. 
Butterfly Bush 
Butterfly bush flowers are available in various hues, including purple, pink, white, and yellow. The beautiful butterfly bush, often known as summer lilac because of its conical purple flower clusters, is a robust front yard shrub with arching branches. 
Flowers on a butterfly bush may reach a height of eight inches (20 cm) and have a honey-like smell. Depending on the species, plants reach 6-10 feet (1.8-3 meters) tall. 
Because of its toughness, this plant will return next year and continue to blossom lavishly for months on end. The low-maintenance shrub can also be grown as a border, hedge, or container plant in the landscape. 
Boxwood 
Boxwood is a popular foundation shrub since it's so easy to shape with a hedge trimmer. The boxwood can grow as tall as 8 feet and thrive partly in full sunlight. 
Most people use them as a basis or backdrop for their landscaping and then surround them with other brightly colored plants and specimens. 
Junipe 
Professional landscapers frequently rely on this popular evergreen shrub as a foundation or anchor in their front yard designs. 
Some types of juniper are recognized by their distinctive berries, which grow amongst the pines. It may grow up to 4-6 feet tall in a whole light. 
The ideal foundation plants remain low to the ground rather than those that resemble lofty trees. 
Elderberry 
Everybody can enjoy the edible fruit of the elderberry tree. 
It is in jams and desserts, and birds like eating them as much as humans do. Although it likes full sun, it may also thrive in moderate shade. It may grow up to 8 to 10 feet tall. 
White flowers appear in the late spring and early summer, contrasting well with the dark maroon leaves. 
Mock Orange 
Mock oranges have white blooms that resemble orange blossoms and smell like an orange tree, but they bear no fruit. It starts to bloom in early summer and is known for its sweet scent. When they're in full bloom, place them near a window to enjoy the lovely perfume in your house.
Final Thoughts On The Best Flowers for Your Front Yard
Before planting your flowerbed, it is important to do research on what kind of flowers grow best in your area. Knowing what type of flowers will survive the harsh climate and are native to the United States is helpful.