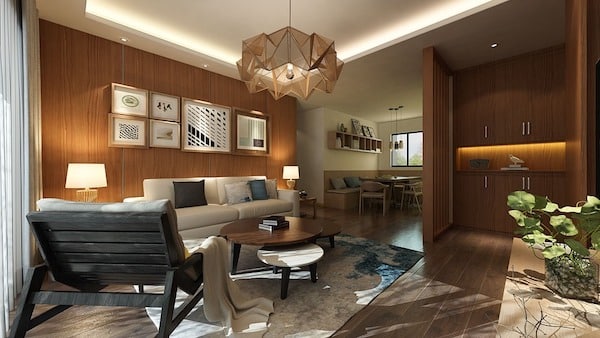 It's so easy to put off updating that outdated pendant or raggedy chandelier, but the truth is the lighting in your house takes up a lot of visual space and makes a big impression. You'll never really wow them with your updated decor until you update those lights! We've got 7 lighting trends with low-cost entry points to help get your spaces ready for company.
1 – Rustic Metal Pendants starting at $39
Rustic metal pendant lights can dress up or down. They're perfect for traditional, farmhouse, or even industrial decor. They come in a variety of metal finishes and sizes, including dining room chandelier size. Starting at a very low price point, they are an affordable way to give your lighting look an update.
2 – Drum Lights starting at $69
Drum light shades give your room a classic, pulled together look. They're versatile and allow you to change your decor without changing your light fixtures. White drum shade chandeliers give your room a light and airy look, while darker drum shades can be a sophisticated anchor for your decor. There are many affordable options for this style as well.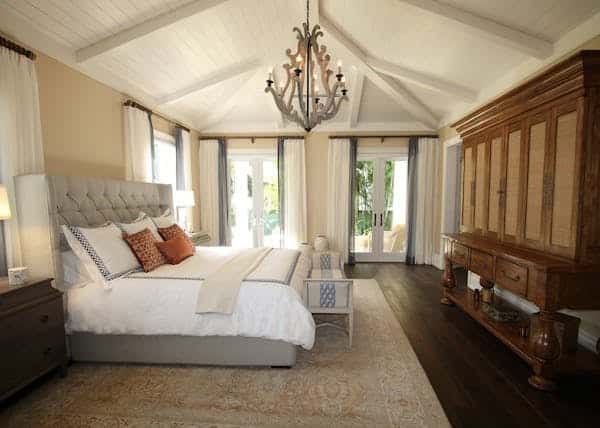 3 – Farmhouse starting at $109
Mixing wood, metal, and candle style lights, farmhouse lights and chandeliers are all the rage. They work in a variety of decor styles including farmhouse, rustic, and traditional. Wood and metal finishes vary, as do the shapes and shapes and sizes of this interior lighting. Giving a custom, hand finished touch to any decor, they are an excellent upgrade and conversation starter for any dining room, living room, kitchen, or bathroom.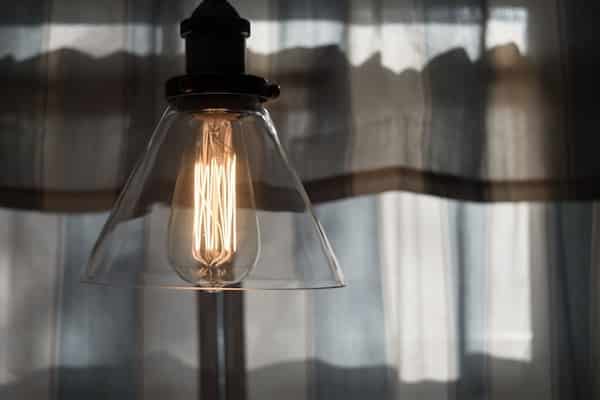 4 – Industrial starting at $59
Exposed clear bulbs and filaments, the miracle of electricity itself is celebrated in industrial chandeliers and industrial lighting fixtures. While bulb replacement costs can be higher, the entry price point can be relatively low for these light fixtures. They work in industrial, modern, and farmhouse decor.
5 – Modern Drum Chandelier starting at $59
Made from paper, plastic, metal, or even rope, these modern drums offer the concept of a drum shade chandelier with modern finishes and textures. Perfect for modern decor, you can find these great statement piece lights on a budget.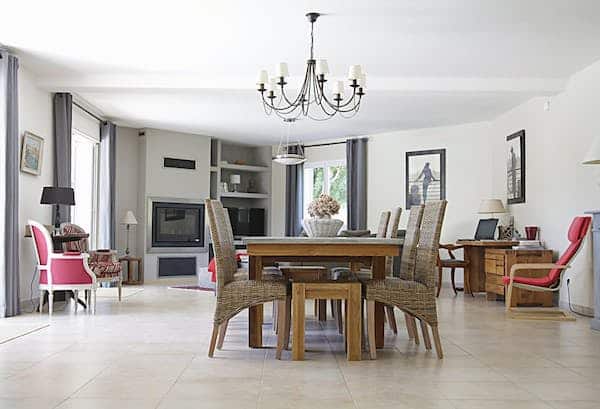 6 – Traditional Chandelier with Individual Shades starting at $129
This statement light fixture is making a big comeback. Shade sizes, colors, and designs can be varied to work in traditional, transitional, or farmhouse. These fixtures can tick a lot of boxes from fun to sophisticated and everything in between.
7 – Crystal Bling starting at $49
Whether it's hanging crystals or glass crystal shades, this trend has come to stay. Some hanging crystal styles start as low as $49, making this a very affordable option. These lighting fixtures work in traditional, transitional, farmhouse, and even some modern decors. Color options vary from clear crystal to colors like pink or blue, and some are metallic or black.