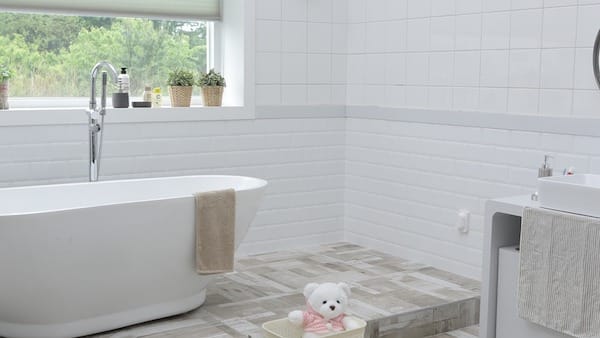 A nice, well-appointed bathroom can give you a sense of calm and serenity. If your bathroom is feeling a little less than luxurious, consider one of these affordable upgrades to take your bathroom from drab to fab.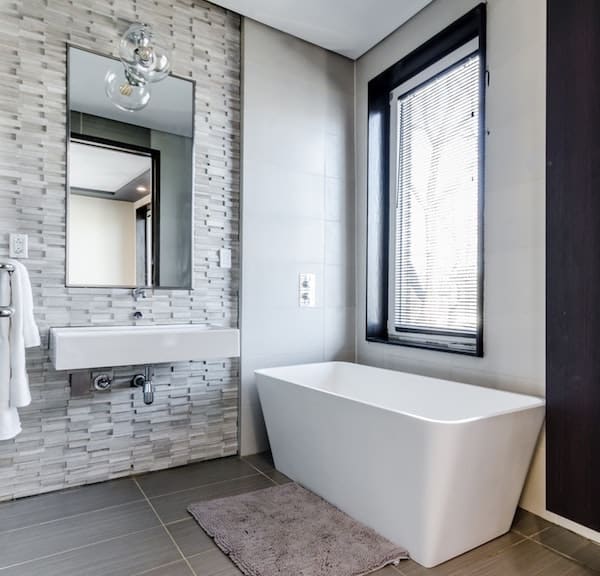 1 – Mirror $44
Who says you're stuck with that massive sheet of glass that looks more like it's made for a dance studio than a bathroom? This isn't the builder's house anymore, it's yours! Customize your bathroom with a low cost mirror upgrade. The great thing about this is that you can choose something that exactly matches your decor. Find a great framed wall mirror that speaks to you and go with that instead!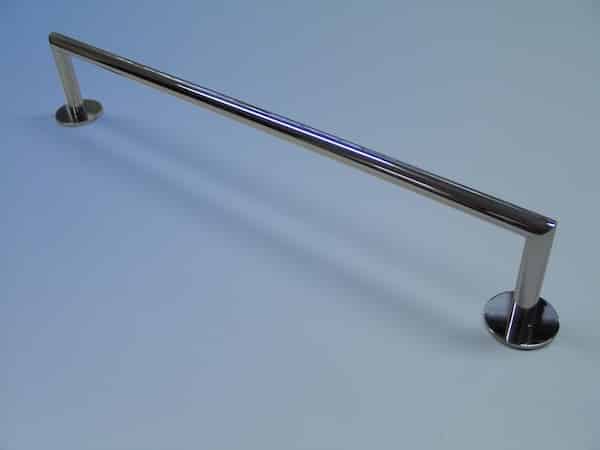 2 – Towel Bar $19
Nothing says custom home like upgraded towel racks. You can go for traditional, or modern, whatever works best with your decor. And the best part is that you can choose the finish that speaks best to you. Oil rubbed bronze? Chrome? Pewter? Oil rubbed brass? Whatever your taste, there's a towel bar for you.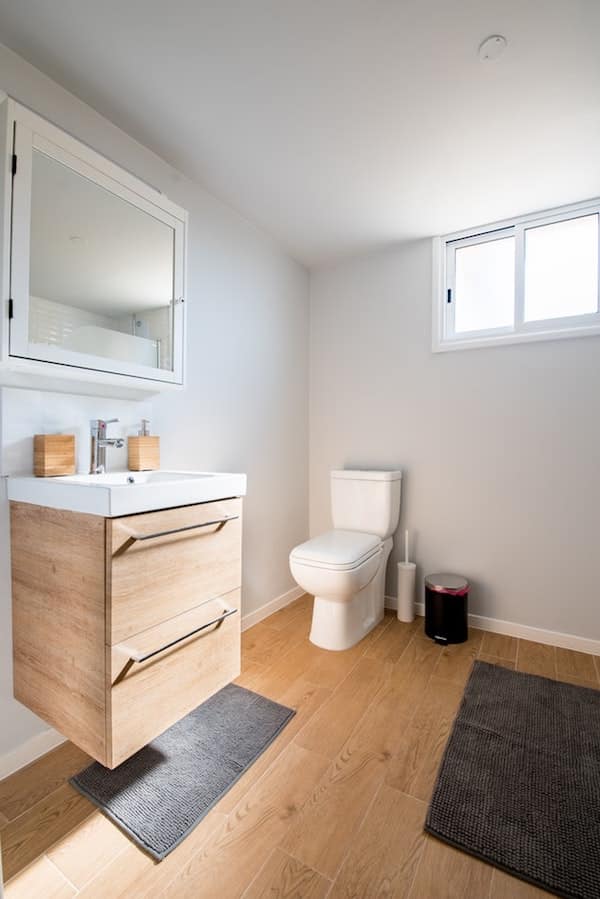 3 – Paint $38
Yes, you probably already knew this one, but what are you waiting for? We recommend a semi-gloss for easier cleaning in a room that tends to hold a lot of moisture, but beyond that it's all up to you. If you're looking for that spa bathroom look, paint is the first step to achieving that goal!

4 – Backsplash $51
Your bathroom backsplash is a small area that can give you big impact. Splash out on some hand-painted tile, or even marble. Most bathroom backsplashes are less than 3 square feet, so you can afford to indulge in a higher end finish.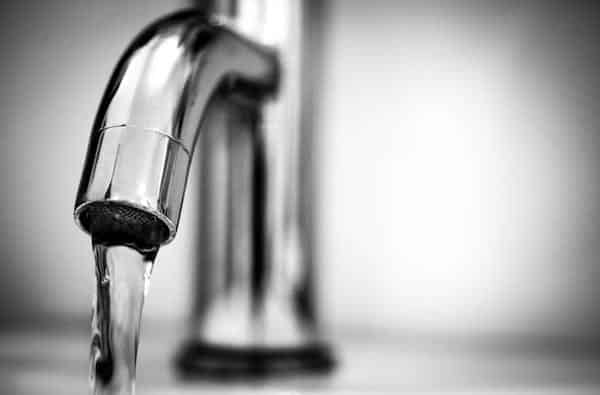 5 – Faucet $79
Chances are you're already dealing with a cheap builder grade faucet, and you've probably got the tarnished metal or grimy plastic parts to prove it. Don't go for the cheapest option with this upgrade. Do some research, read some reviews, and buy a good, solid bathroom faucet in the metal finish of your choice. It's amazing how much this simple change can do to upgrade the look of your bathroom.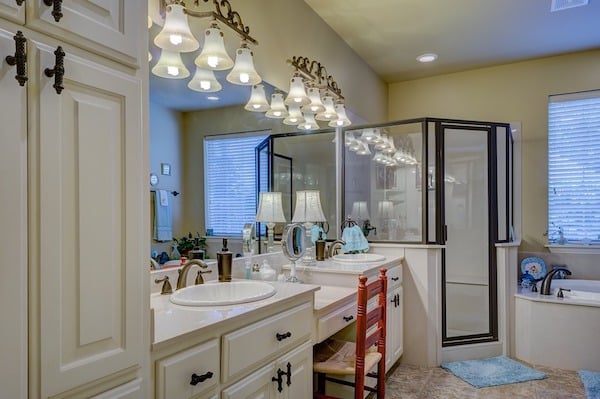 6 – Vanity Light $72
Looking for a more industrial look? Something with a bit more bling? Maybe you just hate the metal finish of your current light fixtures. Whatever your reason, a vanity light upgrade can be a quick way to give your room a whole new vibe.