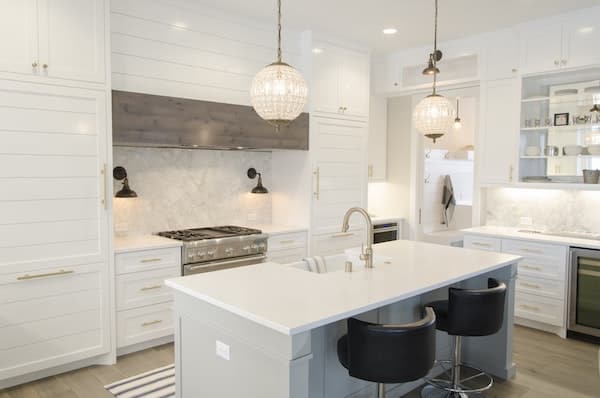 Whether you're looking to sell or just looking to put your upgrade money to its best use, one thing is certain–kitchen upgrades pay off! We've narrowed down five of the best return on investment kitchen upgrades to increase your home value and make your kitchen a more fulfilling place to be.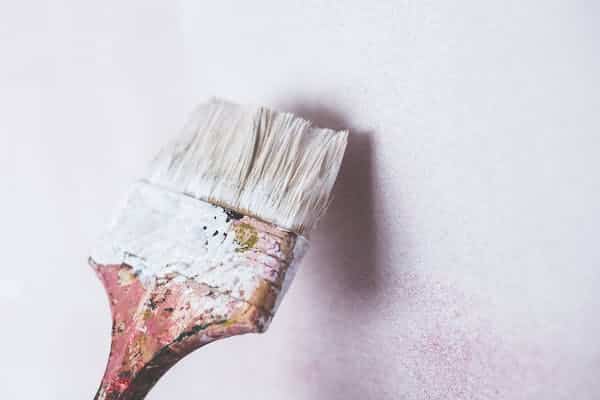 1 – Paint $34
Talk about a quick upgrade that's ready to pay immediate dividends in home value. Paint your kitchen a nice light, neutral tone for maximum wow factor when buyers walk in. Stay away from dark or overly saturated tones, that would limit home buyers' ability to imagine their belongings fitting into the space. Instead, choose colors buyers can imagine themselves working with immediately.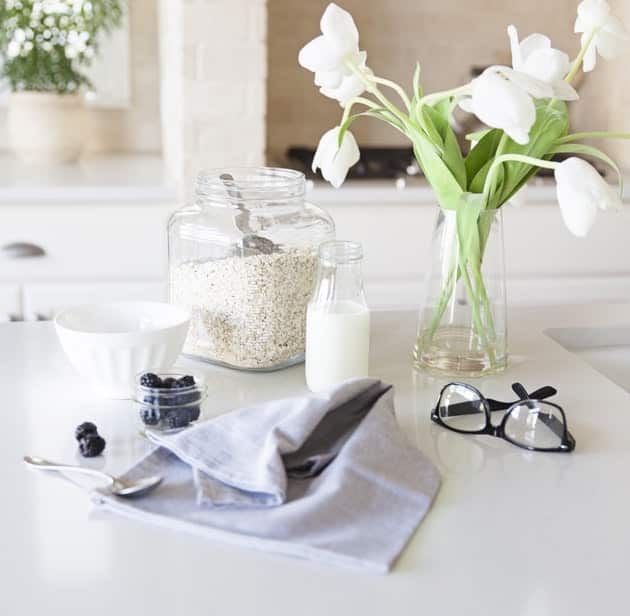 2 – Countertop Upgrades $44/sq ft
Marble, quartz, and granite slabs continue to be where it's at in terms of kitchen countertop trends. The great news is that these upgrades are more affordable than ever. Countertops may be one of the first things a home buyer comments on when touring a home for the first time. If you're still rocking builder grade laminate, it's probably time to give your solid surfaces a refresh!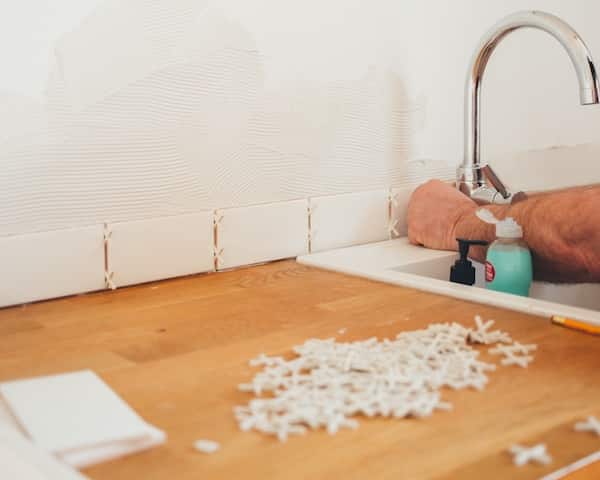 3 – Backsplash $3/sq ft
Even if you've updated other items in your kitchen, your backsplash may be the same tired old 80s tile you inherited when you moved in. An upgraded backsplash with a more stylish or trendy look could be just the signal home buyers need to read your kitchen as recently upgraded. As always, keep your palette neutral (seriously, plain white is always a good resale idea) and you'll have home buyers bidding for the right to call your backsplash their own.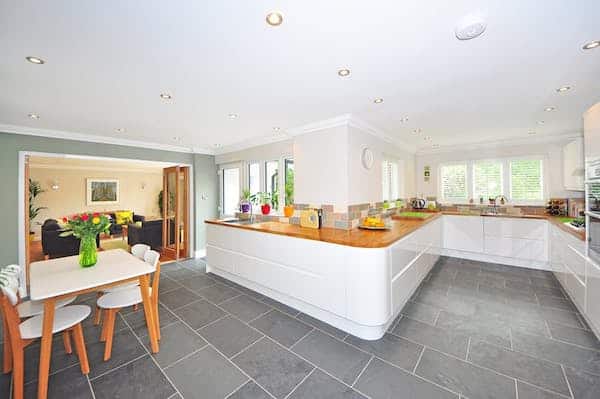 4 – Flooring $6/sq ft
If you can't afford to invest in a whole house flooring upgrade, just start with your kitchen. Choose a neutral toned surface like stone, tiles, or wood-look vinyl for a durable but buyer-friendly kitchen floor. Give them a floor they'd be proud to have their mother-in-law help them cook Thanksgiving dinner on and watch those full price offers roll in!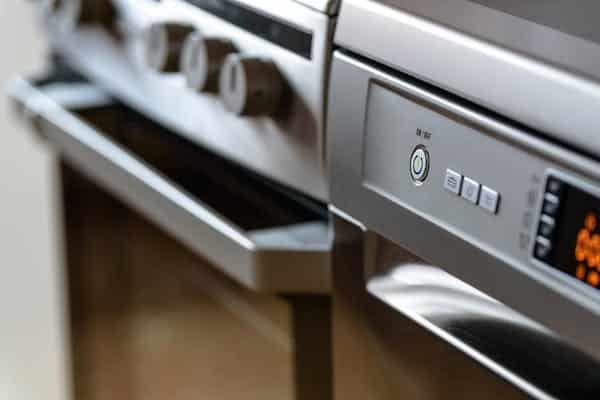 5 – Stainless Steel Appliances $350 – $950
Kitchens sell houses, and lack of stainless steel can be a deal breaker. Even if your white or black appliances are new, and even if those colors are currently trending, home shoppers may view them as old and in need of maintenance if they are not stainless steel. It's a mental thing. Stainless steel may mean extra cost at the time of purchase, but in terms of home resale value, the investment is worth it. Just think of stainless steel as the bling your house needs to stand out in your local housing market.