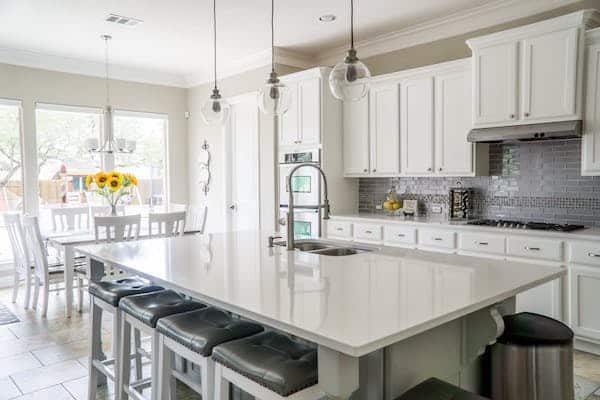 Is your kitchen feeling outdated?  Are you on a tight budget and feel like you cannot afford to do updates to your kitchen?  Well you have come to the right place.  We have compiled  a list of low cost ways to update your kitchen.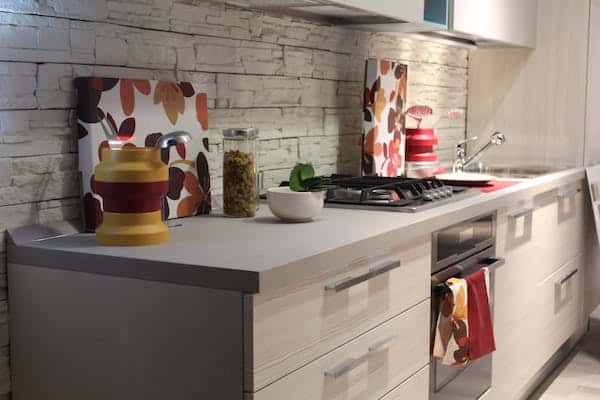 Cabinet Pulls and Drawer Knobs: $1-$2/each
Replacing cabinet handles is a quick, low cost home improvement project you can easily complete in an afternoon. Be sure to measure carefully to ensure your replacements will fit easily to cover any existing drawer knob or cabinet pull holes and you've simply got a process of removing and installing your new hardware. This is a great chance to jump on a new metal color trend, or to add some character to builder grade kitchens.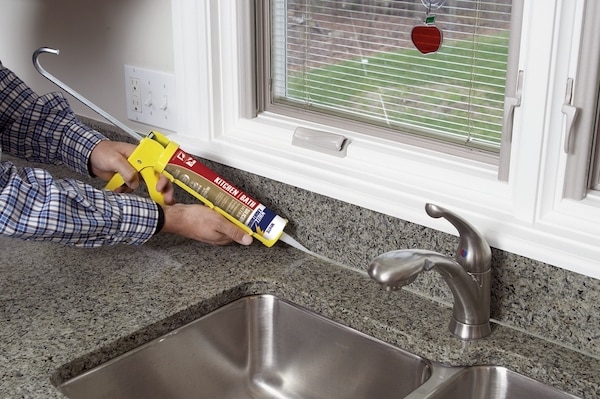 Fresh Caulk for Kitchen Sinks and Counter/Backsplash Seams: $8/tube of Caulk
This can be a game changer for old and dingy kitchens. A fresh bead of white caulk can give your kitchen new life, and this is a project you can easily tackle over a weekend including drying times. Be sure to carefully remove existing caulk and clean and dry all surfaces before you begin. Follow manufacturer instructions for application of your new caulk and be sure you've chosen a kitchen ready product.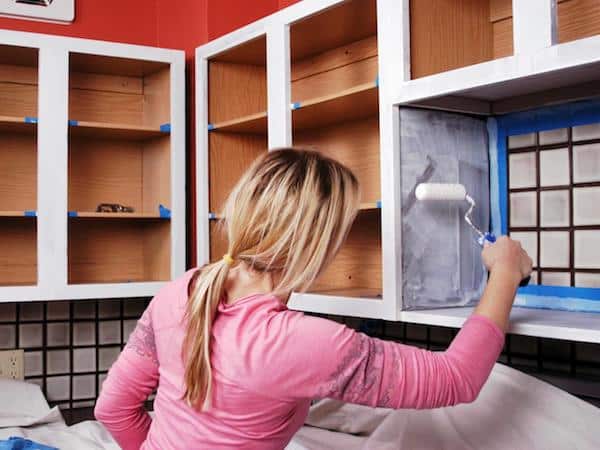 Paint your Cabinets: $69.95/Cabinet Paint Kit
This kitchen update takes some time and labor, but material costs are relatively low considering the eye catching results you can achieve. Home improvement stores have cabinet paint kits starting at $69.95. Nothing refreshes a room faster than a brand new color on the cabinetry.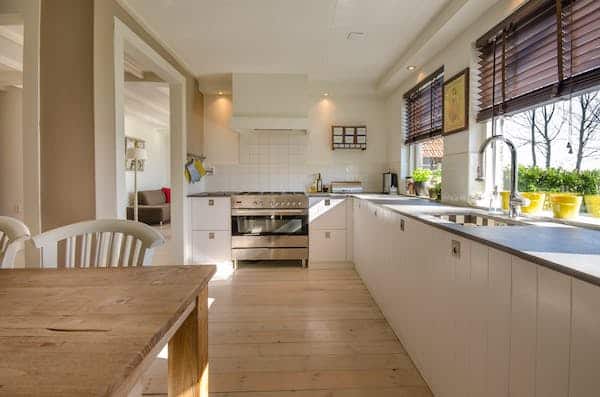 Window Treatments – $48
New window treatments can really freshen up your kitchen. Ditch that overdone early 90s flounce to really make your kitchen look new. Try a roman shade for form and function, or a simple and stylish pair of curtains on a new rod. This is one update than can immediately move your kit